Volumetric Filling Machine for Powder Packaging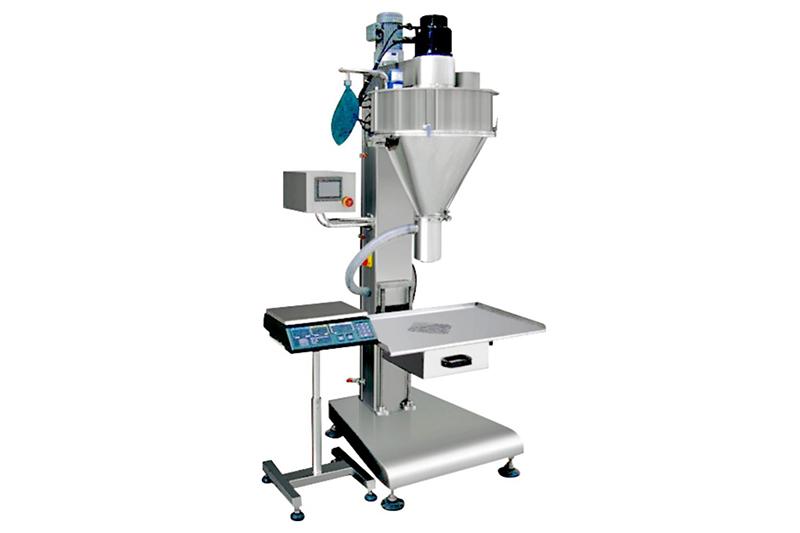 Application:
The volumetric filling machine for powder packaging is designed by GMP, and it is suitable for powder and granule products, such as milk powder, fodder, MSG, solid beverage, glucose and so on. Our machine is designed to carry out counting and filling automatically, and it will alarm when the weight of the product is wrong.
Details:
With visible hopper, the quantity of material can be easily observed.
Auger filler can be designed by the diameter of bottleneck.
Final products:
Parameter:
Weight of the package: 1-500g (change the auger)
Weighing range: 0.2-800 (Accuracy is 1g)
Packaging accurancy: ≤1%
Packaging speed: 15-60pcs/min
Power supply: 380/220V 50-60Hz
Power: 800KW
Weight: 150kg
Dimension: 650×750×1800MM
Volume of hopper: 18L (Oversize: 26L)
Features:
The volumetric filling machine for powder packaging is equipped with an electronic screen that displays various working conditions for convenient operation.
The filling machine is designed with a high-speed clutch brake for driving the auger, it also has weighing feedback and proportion following-up functions. This system has high accuracy and good stability.
Because of the reasonable layout about the machine's structure, it is more convenient for the operator to change different packages and clean.
The working parameter can be saved for future use, it can save 10 different working parameters.
The attachment of the packaging machine can be changed according to user needs.
Our filling machine can be used for filling various materials, such as superfine powder and coarse particle.
Dust exhaust apparatus is equipped on our machine for safety.